Daysy
Your personal fertility tracker
Daysy - your personal fertility tracker
Daysy is the hormone-free solution for managing your fertility, cycles, and health. Daysy calculates when you are fertile and when you are not. On your fertile days, it is possible for you to conceive; outside of your fertile window, it is not. Daysy supports you in empowered and informed decision-making.
Daysy displays your fertility status as a simple red (you are fertile / possibly fertile) or green (you are not fertile) light.
Daysy is German-made, Swiss-designed, with the foundation of over 3 decades of pioneering research, innovation, and experience from our family-run company.
Daysy calculates the non-fertile days with an accuracy of more than 99%.
Daysy highlights:
Easy to use
No previous know-how needed
Free app and free partner app
Lifetime support
2 years warranty
One time payment - no subscription
No hidden costs
Free shipping
As easy as 1, 2, 3 ...
Only about 60 seconds per day!
Every morning when you wake up, you measure your temperature under your tongue.
Enter if you have your menstruation.
Daysy evaluates your data and shows you if you are fertile or not.
What our customers say:
I wanted to share my experience now that I've used Daysy for a full month.

The post on Daysyusa's Instagram page saying "You don't ovulate on the same day every cycle" was spot on and I felt the need to share how much that resonated with my experience.

I have a very regular cycle. I track...
I would greatly recommend Daysy for both the healthy lifestyle choice and feeling of empowerment it allows you.
I know myself, and a lot of women see the price and think it is a lot - but it is absolutely a lifetime investment that pays off in spades.
You can count on Daysy!
Red = fertile / possibly fertile

On red days you can plan for a pregnancy.

Red flashing = predicted day of ovulation

Green = non-fertile days

You are not fertile on green days.

Yellow = learning phase/cycle fluctuation

On yellow days, Daysy becomes better acquainted with you.

Red, green, yellow = possible pregnancy
You can count on Daysy!
You can rely on Daysy!
Daysy uses an intelligent algorithm supported by scientific evidence, long-term experience, and well-engineered technology. 
Based on 5 million menstrual cycles and knowledge from more than 30 years of research, including several studies, Daysy fertility tracker calculates with precision your fertile and not fertile days each cycle. 
You can start using Daysy on any day of your cycle. While your fertility status is displayed as a light on the Daysy device itself, you can gain further insight into your cycle, including predictions and history, by transferring that data via Bluetooth to the DaysyDay app. 
Daysy's algorithm is the same used by our Lady-Comp device for over three decades, the fertility tracker that kickstarted our parent company Valley Electronics. As pioneers of fertility tracking technology, we have supported some 500,000 women in getting to know their body better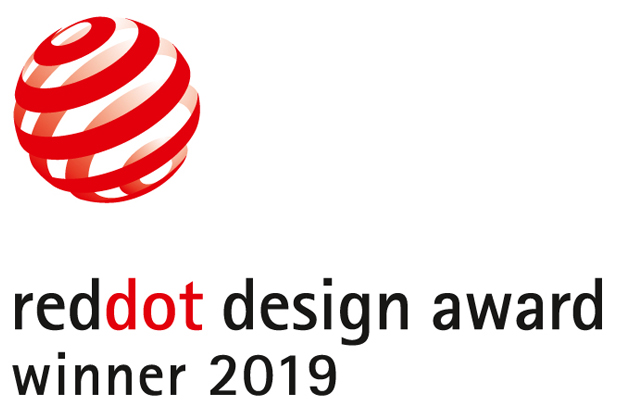 We are proud to have won one of the most renowned international design awards - the Red Dot Design Award 2019. The coveted seal of quality for exceptional design is awarded only to products that impress with their outstanding appearance and concept. The Red Dot Award, with over 18.000 submissions, is one of the largest design competitions in the world.
Keep track with the Daysy app
Discover DaysyDay!
Look at your predicted menstrual cycle calendar, temperature curve and menstrual cycle statistics.
Track cervical mucus, intercourse, and your own notes about your cycle.
Easily reach out to our expert team if you need advice and support.
Medical basics related to the female cycle
Medical basics related to the female cycle
Every woman is different,
but there are some basic physiological facts about the woman's menstrual cycle that you should know:
As a rule, every woman has only one ovulation per cycle.

If two or more instances of ovulation occur, they take place within 24 hours.

After ovulation, the ovum can be fertilized within 18 hours at the most.

Sperm is able to move and fertilize in a woman's body for a maximum of 5 days.
This means that pregnancy can occur on 6 days, i.e. 5 days before ovulation and on the day of ovulation itself. Daysy fertility tracker calculates these 6 days and displays them.
How exactly does the Daysy fertility tracker work?
Daysy uses a proven algorithm and the morning measurement of your basal body temperature to calculate the daily menstrual cycle status in real time.  Just measure your temperature under your tongue in the morning and enter your menstruation if you have it. Daysy will then display if you are in your fertile phase or not using red or green indicator lights.  
The technology-based temperature method used by Daysy is one of the most reliable methods in the world for fertility tracking.
In addition, Daysy records your menstrual cycle and ovulation history and DaysyDay displays your past and present cycle data. It is hardly easier to become aware of your body.
Daysy is a medical device and lifestyle fertility tracker. Daysy allows every woman who wants a health-conscious lifestyle to monitor her individual monthly cycle and determine her fertile and infertile days in natural harmony with her body.
* The independently reviewed result shows that Daysy has an overall accuracy of 99.4% in the calculation of infertile (green) days.